bird groom
At Aloropi vet center, we help your bird to get in good shape by following a full grooming session. This includes nail trimming, beak trimming, feather trimming, and bathing. Just bring your little buddy to us and we will completely transform it the way you want.
Why Choose Us For Bird Grooming Services?
Birds handled by leading professional
Cutting edge technology
Gentle care and extra precision
Superior knowledge and expertise
Trimming, clipping, and bathing
Groom your Bird Today by Professionals
Birds are the most adorable creatures on the planet. Their tiny little beaks, magnificent voice, and beautiful eyes make us just fall in love with them. Having a bird as a pet is just overwhelming. Because they understand love and compassion and keep us occupied in our daily life.
When compared to other pets like a cat and dog, birds are less complicated to groom. They even understand when you're cleaning them and don't make a fuss about it. So a full-service bird grooming is always helpful to keep your little companion physically clean and hygienic active.
Full Grooming Service Specialist in Sharjah
With the Aloropi vet center, you don't have to worry about your bird grooming anymore. We have different affordable packages for your every requirement.
A typical full-service bird grooming includes nail clipping and feather trimming. Birds' wing feathers are clipped by professionals on an individual basis. This is followed by a soft bath and gently drying.
Customizable Service that you need
We offer customizable packages for our entire vet grooming in Sharjah. We first analyze the bird's beak and suggest if trimming is required or not. Beaks are important for your bird as it provides them the chewing capacity to get all the nutritious diet they need.
A walkthrough of the Bird Grooming Process
The first process includes analyzing the behavior of the parrot. We always recommend bringing your pet when they are the happiest in a day. We often start by snuggling the bird in the tower to offer them safety.
Nail Trimming

Birds grow frequent nails after 1-2 weeks. Nail trimming is done by a specialist with small nail clippers in-hand. Sometimes an emery board is used to align the rough edges.

Beak Trimming

Birds' beaks are only trimmed if required. However, a standard layering process is carried out using an emery board. If your birds have cracks on the beak, we highly recommend this step.

Wing Feather Clipping

The amount of feather clipping depends on bird size and breed. Mostly, the flight feathers are clipped first. Feathers are just like hair and will frequently grow back over time. So wing feather clipping is important, otherwise, it will grow molts on their body.

Washing and Bathing

Washing your parrot is a critical part of the grooming process. This is done by specialized professionals on-site.

DNA Testing

This is an optional service in case you want to know the sex and breed of your parrot. This is often carried out by Labs and research center.
Specialists in Bird Grooming in your City
Aloropi vet center has vast expertise in handling birds of all breeds, shapes, and sizes. We guarantee that your little companion will have the safest and most comfortable grooming session ever experienced. Book an appointment today, and get an exclusive discount on your every package.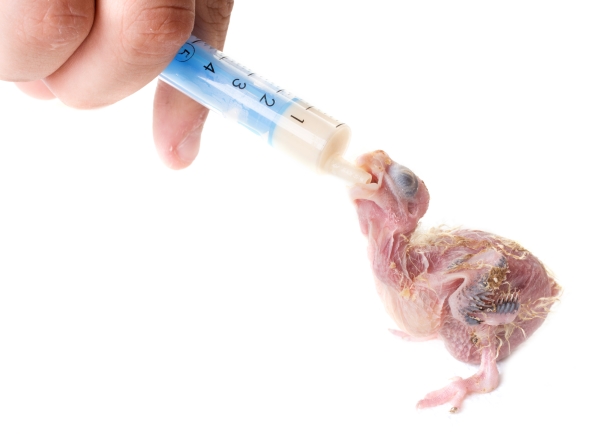 Frequently Asked Questions
Do birds need to be groomed?
Just like dogs and cats, birds need frequent grooming because of their wing feather and nail/beak growth. This is done by a specialized bird groomer in a vet center.
Where can I get my bird's nails clipped?
You can take your bird to the nearest vet grooming center. Birds are sensitive little creatures that need extra care. Taking them to the vet is always recommended.
What is bird grooming called?
Preening is a process carried out by birds to clean their feathers and wings. Birds grooming is done by a vet that includes wings, claws, and beak trimming.