Deworming of cats and dogs at a veterinary clinic Sharjah
Worms – The itself just gives us the spooky vibes. But it is imperative to watch out for these parasites, particularly in the event that you are a feline proprietor.
A pet may encounter development obstacles and insufficiency side effects because of worms.
Why should pets be dewormed?
Worms are parasites that can contaminate a cat or dog through the mother's milk and a grown-up pet can get tainted through insect eggs or contact with different creatures. Roundworms and tapeworms are the most oftentimes happening assortments in felines.
A contaminated little cat may experience the ill effects of development hindrance and a harmed invulnerable framework since it can't retain all the important supplements from its food. Worms are additionally infectious to people.
When should kittens be dewormed?
Seeing as practically all cats are tainted with roundworm, it is imperative to deworm your feline at a youthful age.
Deworming cat at the age of 4, 6 is recommended
It is prescribed to rehash treatment at 4 years
Grown-up cats are less influenced by worms than little cats, yet they actually should be dewormed
It is prescribed to deworm your grown-up feline each 2-3 year with a specialist that kills both roundworm and tapeworm
This relies upon whether your feline goes outside consistently
Approach your vet for a customised proposal for your feline
Deworming Schedule for a Kitten
4 – 6 weeks
6 – 8 weeks
4 – 6 months
Deworming an adult cat
1 year
2 year
2.5 - 3 years
How do you know if your cat has worms?
You can tell by the following symptoms if your cat has worms.
Visibility of worms in faeces, or urine.
Blood in stool
Diarrhoea
Nausea
Vomiting
Difficult breathing
Constant coughing
Bloating
Weight loss
Increased appetite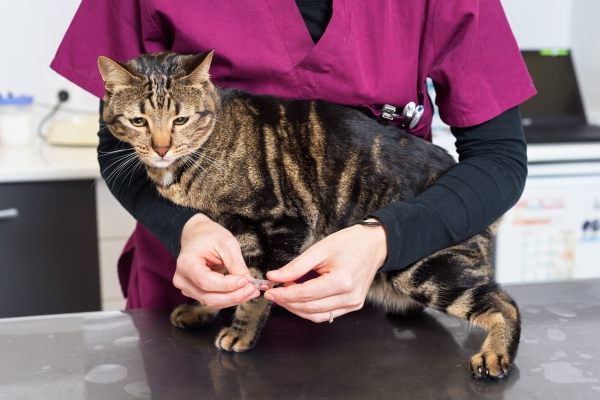 How to give a dewormer to your cat?
Consult your veterinarian prior to utilising D-worm
Try not to worm creatures more than twice yearly besides as exhorted by a veterinarian
This item is viable for those roundworm stages found in the digestive system and doesn't eliminate relocating larval stages.
Pets should be checked intermittently by a veterinarian for the presence of other intestinal parasites.
The treatment is viable for both cats and dogs
What Dewormer is safe for kittens?
Pyrantel (Nemex, Strongid)
Is powerful against roundworms and hookworms, and is alright for youthful little cats and pregnant sovereigns. It should be given at admission to all felines and little cats more than about fourteen days, and cats ought to get it at regular intervals until about four months old enough.
Ponazuril (Marquis Paste)
In the event that a cat is suspected or affirmed to have coccidia, Marquis should be given as an everyday treatment for 3-5 days depending on the seriousness of clinical signs.
This is likely the thing your veterinarians are alluding to. The 3-multi day treatment is likely a bit much for all pets on admission, but rather your veterinarian will be more fit to assess your populace and dangers for coccidia. You can also seek more information at veterinary centre Sharjah.
Fenbendazole (Panacur)
Panacur Is successful against roundworms, hookworms, whipworms, and Giardia. It is moderately costly contrasted with other dewormers, however is one of our best treatment choices for Giardia. Panacur should be given for 3 back-to-back days to treat whipworms, and 5 to treat Giardia.
Common problems with kittens/cats with worms
A pet owner can play a central role in identifying the pain in a pet. Take your pet to the veterinary if you feel any of the following physical signs.
Praziquantel is a fascinating alternative to regard tapeworms as it covers the most well-known species found in partner creatures.
As a result of the expense related to its utilization, we would prescribe offering it to creatures that present with insects or that have obvious tapeworms (or analyzed through fecal testing). Praziquantel can be given to creatures a month and a half and over.
A convention, if it's not too much trouble counsel a veterinarian for additional diagnostics and treatment choices.
It is critical to consider other medical problems that can cause looseness of the bowels other than parasites, including genuine irresistible sickness like panleukopenia just as non-irresistible causes.
How can I deworm my cats and dogs at home?
Yes, deworming of cats and dogs can be done at home by some simple yet fancy remedies;