Pet Boarding for Cats and Dogs
Interested in a safe haven for your pet? Want your pet to enjoy its leisure time while you go to work? You don't have to worry anymore; Aloropi pet center got your back.
We offer both short and long-term dog and cat boarding services in Sharjah. We follow a structured series of activities so your pet will feel both safe and comfortable while in-house.
First of all, we would like to sincerely apologize to you in advance if your pet ignores you during departure… Yes, it's a normal day at Aloropi and we can't help it!
We also have vet doctors available on-site that ensure that all the pets stay in good shape and enjoy the time at most. We not only provide a safe, comfortable, and enjoyable surrounding but have a team of professionals that can take the 'fun-time' to a whole new level.
Benefits of Pet Boarding Service
Socialization with other pets
Professional pet care from veterinary
Playtime and Exercise
Customizable packages for your convenience
Medicinal care
Proper nutrition and safety protocols
Prime time: Just a few steps away
We offer both indoor and outdoor daycare facilities, at no extra cost. The open play environment, fresh atmosphere, clean floor, and other features ensure that the pet spends his/her day physically and mentally stimulated.
It's like recharging your pet battery with a spacious treat every day. We also have kernel-rooms that are cage-free, open-space, and full of toys. We believe that your pet deserves prime time, just as we get on vacation.
Your pet will be served with a morning meal, depending on the menu.
They will be unleashed into the wild, playing with their friends, and enjoying playtime.
Lunch is served! This is also the time when the pet is checked by the doctors or if a grooming session is scheduled.
Once everyone is well fed, they will re-enter outdoor daycare.
Borders are fed with the evening meal before we take them out for a nice walk.
Pickup, drop off, grooming, and training services are available for your dog. If your dog has special medication needs, please make sure to let us know.
If you're a cat person, worry not! We have a separate boarding home for your little partner. The cat-friendly room is a treat for your 4 legged partner. All the room facilities follow cat welfare aspects to ensure that they feel safe and comfortable. It's not just for the cat, but for humans as well. Visit us, and tour for cattery supervision.
Our Amenities
We know how hard it is to leave your partner while you go off. In fact, they are as close as a family member to us. We completely understand this, hence offer the most secure, comfortable, and well-cared environment in your absence. The amenities include:
Supervised care by professionals
Experienced veterinarian in the house
Fresh, comfortable bedding
Sanitized and well-cleaned bowl for meals
Separate boarding rooms for cats and dogs
Customizable meals for dogs and cats
Indoor and outdoor activities, toys and swings
Bath and grooming service also available
Plan a trail ahead of the wait
If you're feeling a little mixed, plan a trial session for one day. Dogs are more comfortable sitting with familiar faces. If you think that your pet is a little moody, have it a go in a trial session. Meeting your dog before boarding will help our staff get to know each other.
Boarding Veterinary Clinic Prep
While we're happy to feed your pet, if they have special food requirements, bring it to the center. Please include feeding time, napping time, medication time, and other information in the schedule form. We also ask that you refrain from bringing extra toys in-house. Items can be lost or get damaged by other animals.
Leave all the caring to us!
Remember that you're leaving your pet in good hands. We will do our best to make sure that they feel as comfortable as they are at home. Have any question in mind, feel free to contact us.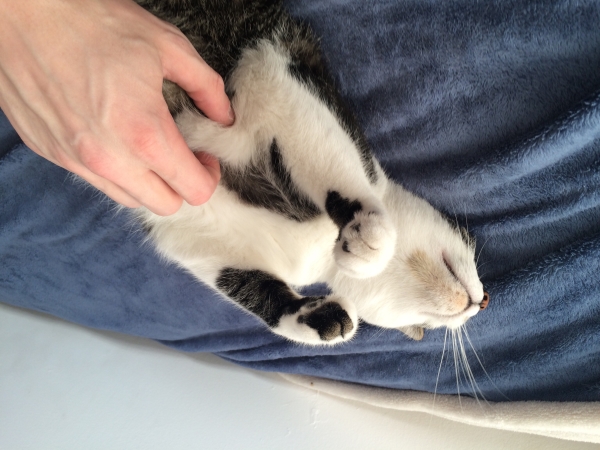 Frequently Asked Questions
How much money does it cost to board a dog?
The cost depends on your pet, package, food type, and daycare services. Call us for a detailed cost plan.
Is it OK to board your dog?
Dog boarding services are one of the best to ensure that your pet stays in safe hands. Not only do they care for your animal, but also serve their needs in-time.
What is dog boarding?
A dog boarding is a daycare facility specialized for dogs and other animals. It is a kennel or a sleeping area, supervised by a professional veterinary clinic. Some facilitation includes playtime, meals, grooming, etc.