Whether you've recently adopted a stray pet or you're considering one from the pet shop. One of the most important health decisions is to spay and neuter your pet. If you're ready for this, the Aloropi vet center can be at your service.
Our clinic routinely performs spay and neuters in Sharjah, at a low-cost ready at your convenience. There are tons of medical and behavioral benefits of Spaying and Neutering in both male and female animals.
Supporting longer and healthier lives
Reduce unwanted exploring (Male Pets)
Prevent litters of pets
Cost-effective health treatment
Helps prevent pet overpopulation
Medicinal Benefits of Spay and Neuter
Spaying prevents breast tumors and uterine infections, which is very common in about 90% of cats and 50% of dogs. Spaying your female pet gives you the best chance to protect your partner from these diseases.
For your male companion, it helps reduce the risk for some prostate problems and testicular cancer.
Behavioral Benefits of Spay and Neuter
Your female pet won't go into heat frequently. Although the felines usually depend on the cycle period, they will urinate more frequently.
Your male dog or cat will not roam around the house for mating. Home pets often go to nearby properties and could be intact with anything. Also, neutered male pets behave better than non-medical pets.
When to visit Spay and Neuter Clinic
For Cats
Young kittens are the perfect candidate to be spayed or neutered. In animal shelters, neuter surgery cats are performed for a kitten as young as 6-8 weeks old. If you're a pet owner and haven't done spraying, it is advised to schedule the surgery before they reach the age of 5 months. A spay of female cats is preferred while in the heat cycle.
For Dogs
It is advisable to neutering your dog as young as 8 weeks old. Dogs can be neutered as adults as well as long as they are healthy. However, the statement varies if they are overweight and have health problems.
Spaying or Neutering is a Cost-effective Process
There's a common myth that spay/neuter surgery can cost you a fortune. At Aloropi Vet Center, we cost-effectively offer all of our services. We understand the dynamic problems of an issue if not well-treated in time. Therefore, we offer litter caring for your pet at custom packages.
Spay and Neuter Clinic Sharjah
At Aloropi Vet center, we have a team of highly trained and experienced veterinarians that will help you understand this topic in general. They will also determine the best time, along with pre-surgical advice that you should follow. Post-operative instructions are also shared after the surgery.
Before and After Surgery Process
Although your vet may better guide you on this, adequate nutrition and proper health are recommended before the surgery. Your pet may experience some discomfort after the surgery, especially in the case of adult dogs. Depending on the procedure, medicines are prescribed to help ease the discomfort.
Some Helpful Tips for Safe and Comfortable Surgical Recovery
Avoid bathing your pet for 5-8 days
Check the treatment site to confirm proper healing
Prevent your pet from touching or licking the treatment site
Don't let your pet run or jump for at least 2 weeks
Give them space to proper recovery
If you notice anything unusual, give your vet a call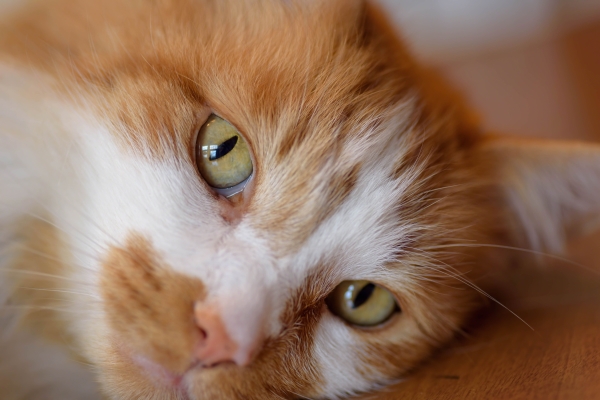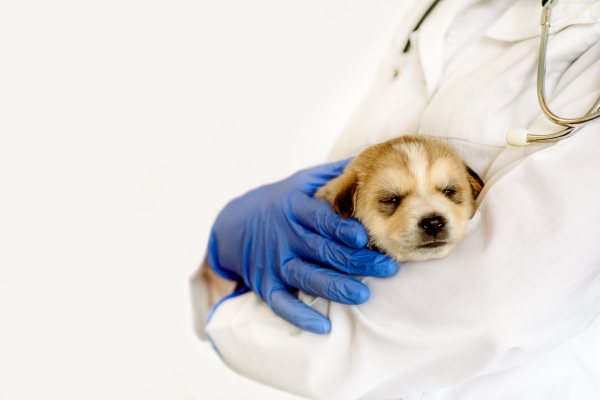 Book an Appointment Today!
Want to get more insights? Ask our staff about neutering or spaying your pet to eliminate possible disease conditions and to prevent unwanted pregnancies or sexual urges.
Frequently Asked Questions
Is spay surgery safe for cats?
In most cases, spay surgeries are safe for pets. However, there are certain health limitations and medical concerns that should be administered first.
What is the time duration for the surgery?
A spayed surgery would take anywhere from 20-30 minutes for cats and 30-60 minutes for dogs. Time may vary on the initial consultation.
Can you reverse a spayed cat?
No, spayed can't be undone. So, before you do the surgery, make sure you're in a complete state of mind.
Do female dogs change after being spayed?
They may feel hormonal changes and some minor out of surgery pain. The behavior and other states would remain the same.
Can I feed my dog after spay surgery?
The ideal time is that you should wait at least 1 day before you feed your pet. Your vet will better guide you on this by physically checking your pet.