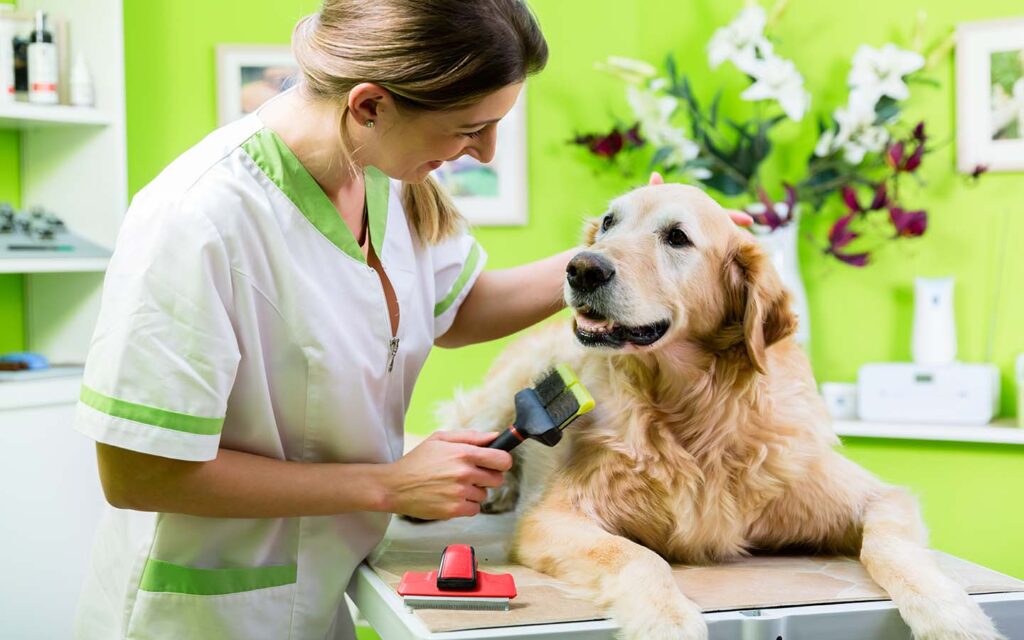 It is good to receive a good massage, a great meal, and a comfortable space to fall asleep towards the end of the day. Dogs also prefer luxury like human beings. If given proper physical and mental pet daycare, dogs can exist longer than expected and with all the additional affection they can be more than happy. You can go on with a little luxury if you have the money and spoil your furry friend with some extra care.
Find a Luxurious Bed For Pet Daycare
Based on a survey, 50% of a day is spent by a dog by sleeping while the remaining percent is spent by lounging around and all other things. They will be given more area to stretch and support their joints if they are given a great space to warm themselves. This is even more relevant when they get older. So Give a perfect Pet Daycare routine that helps to improve their physical activities.
According to Pet clinic in Dubai to give them proper sleep and space to rest and relax and to happily spoil them, you can give them a luxurious bed. Only by keeping the size of your dog should you opt for a bed, even if it is luxurious or not. An orthopedic foam bed will be perfect for a large dog to carry its weight while to get that extra warmth during the winter months small dogs need a self-warming bed. For all those summery naps, you will need to keep a bed outside for them.
In order to regulate your dog's body temperature, you can use an elevated bed, be it inside or out. They often perform according to the temperature, which is why it is a great option to consider. Those dogs with any joint issues may find this very helpful as it is much easier to get in and get out.
Cooking for Your Dog
Needing proper vitamins and minerals like humans, dogs also need to function properly. Buying high-quality dog food is the only way. According to Vet in Sharjah, you should be able to cook healthy meals for your dog. Some of the home-cooked meals will be the appropriate diet for your dog and will be the best way to improve your dog's food diet. You can give that extra care to your dog by preparing some mouth-watering nutritional foods just to spoil them nicely. But keep checking on their physical health as it can lead to several diseases too. You can also consult pet grooming in Dubai to know more about dog care.
Getting some Interactive Toys
In order to avoid boredom and to develop their mental health we normally give them interactive toys as we love to buy toys for our pets. Your dog's problem-solving capacity can be increased by buying puzzle toys and not giving them squeaky animal toys which may become irritating for them after some time. Keep your dog guessing by giving them a puzzle every day and improving their mental health. Also for rainy days, you have to keep some indoor games for them to not get bored. This is more than enough for them to enjoy and cherish their memories of spending time together.