Emergency Vet Services for Dogs and Cats
If your pet has experienced a sudden injury or is suffering from trauma, please call us immediately at +97165744622 , 0502484825
An emergency can happen anytime to anyone. If the administered first aid is not sufficient in your house, then you should immediately take your pet to the nearest emergency care center. At Aloropi vet center, we have a specialized team of first-aid responders. This includes the primary steps to care for your animal including quick medication to stop the disease/injury from spreading.
Specialized Emergency Vet Treatment for your Dog and Cat
We offer our emergency services for the following conditions
Respiratory choking and distress
CPR
Inner or outer bleeding
Broken Bones
Wounds
Insect Bites/Stings
Toxin Exposure
Heat Stroke
Seizures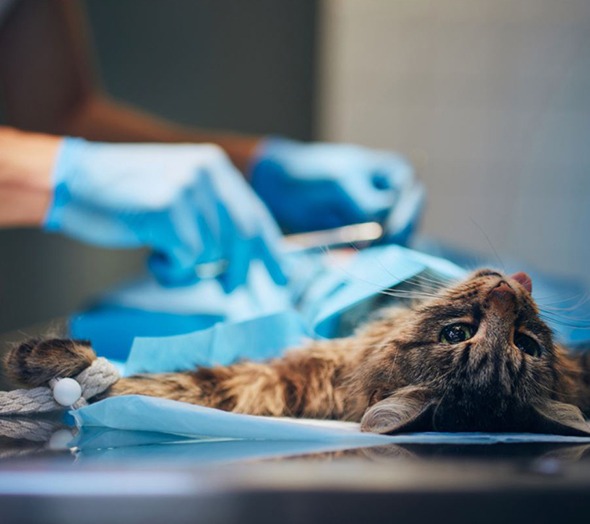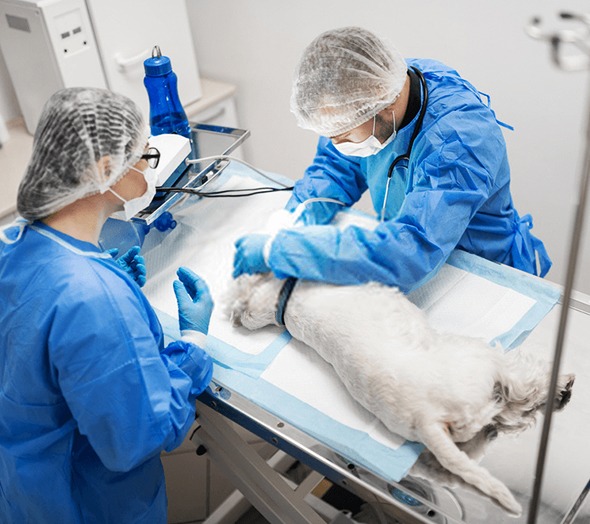 Keep in touch with your Vet Treatment Center
The best place to treat your pet's medical emergency is the veterinary clinic that you take them most often. They have all the required data for your specific pet and can diagnose the problem more efficiently.
Even better, if the vet is closed, they will still guide you in case of an emergency. Aloropi Vet Center offers 24/7 emergency services in Sharjah. Even if we're not available in the office, we can still offer our avid services for your pet's health.
Cases that need immediate Veterinary Attention
If the following emergency situation arrives, reach out to the pet clinic at your earliest. The below list and many other situations require emergency care for dogs and pets. If the situation appears life threatening, call us immediately and we'll discuss the possible first-aid solution.
Learn to Diagnose your Pet at Home
We always recommend our clients to study the symptoms and causes of any type of pain in their pets. Sure medical treatment has its own worth, personal care goes side by side. Most of the time, animals don't showcase their injuries, especially dogs.
Keep a habit of physically checking your pet from top to bottom every day. Grooming can also help locate possible problems in pets.  Always keep a first aid kit by your side. Your vet will recommend the best possible kit for you.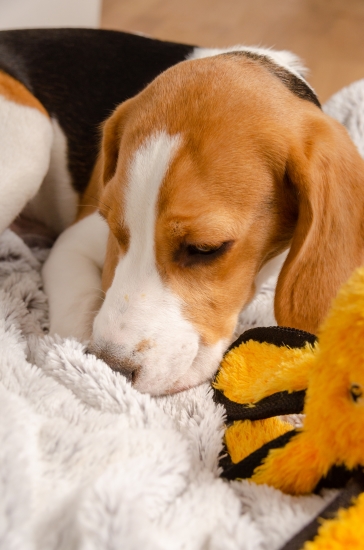 Keep a First aid kit at home for the vet treatment
It is always a good idea to keep a first aid kit on hand. The items are similar to those that we have in our medication kit. You can buy self-made first aid kits, or we will guide you which supplies are best suitable for your pet.
Tips for getting to an emergency vet treatment room safely
Please remember in an emergency case, your pet can misbehave. For this, you should be always careful and cautious. Follow the tips provided below.
Don't let your children get near your pet
Approach your pet slowly and calmly
Kneel down by saying their name and grab them
If your pet is aggressive, use a towel to wrap them around
If your pet is pregnant, gently lift them from the stomach
Make sure that you have support around the back and neck
Frequently Asked Questions
What does an emergency vet do?
These are specialists that offer immediate medical care and related services to your dog. It is the same level of emergency care as for humans.
When should I take my dog to the vet for an emergency?
You should immediately call your vet when you're feeling a sudden change in your dog behaviors. This includes anxiety, difficulty breathing, constant coughing, and more. Explain the condition to your vet and they will guide you further.
What is Veterinary Emergency and Critical Care?
A veterinary emergency and critical care surgeon is a medical specialist that helps save your pet's life when in danger. The services include emergency doctors, evaluation, monitoring, and intensive care for injured or critically ill pets.